Club News
There are no news items at the moment
Team RGC Juniors win the West Midlands League!
At the weekend, Readditch Golf Club Juniors won their final West Midlands League game at Edgbaston GC to win the division overall, testimony to all their hard work, commitment and endeavour. POSITIVITY in action! Absolutely fantastic, well done to everyone involved.
It was fitting that our Junior Captain, Ethan, who remained undefeated in both leagues, had it fall to him to make the last putt, on the last hole, in the last match, to secure the West Midlands League victory….a nice way for him to bow out of his Captaincy.
(Pic) The winning team at Edgbaston GC.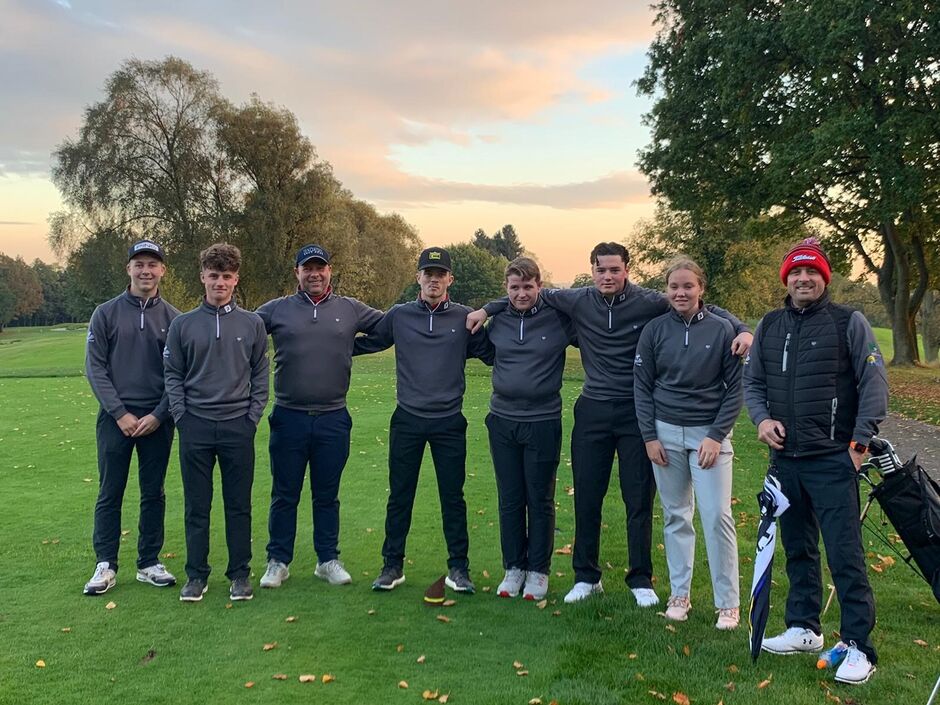 With a successful season under their belt, congratulations go out to the whole squad who have played such an important part this season. Namely, Ethan Clement (Captain); Dylan Drumm (Vice-Captain); James Humphries; Thomas Griffiths; James Browning; Eleanor Dicken; Callum Read; Aiden Cuneen; Olly Ansell, and; Charlie Thorpe - What a team!!!